An augmentation is an interactive "layer" displayed over your document.
It can be a video, a URL link, a clickable button to call a contact, send an email or download a file, an animated image or an html interaction...

The ARGO editor is proposed for both ARGO's professional solutions : Augmented Reality and Interactive PDF solutions. The editor allows you to add interactive content over your PDF files, the available augmentations are not the same depending on whether you are augmenting a PDF file or a visual for an AR experience.

Adding augmentations to your documents allows you to enrich the user experience by transforming your static PDF documents into true interactive interfaces, rich with various content for customer engagement.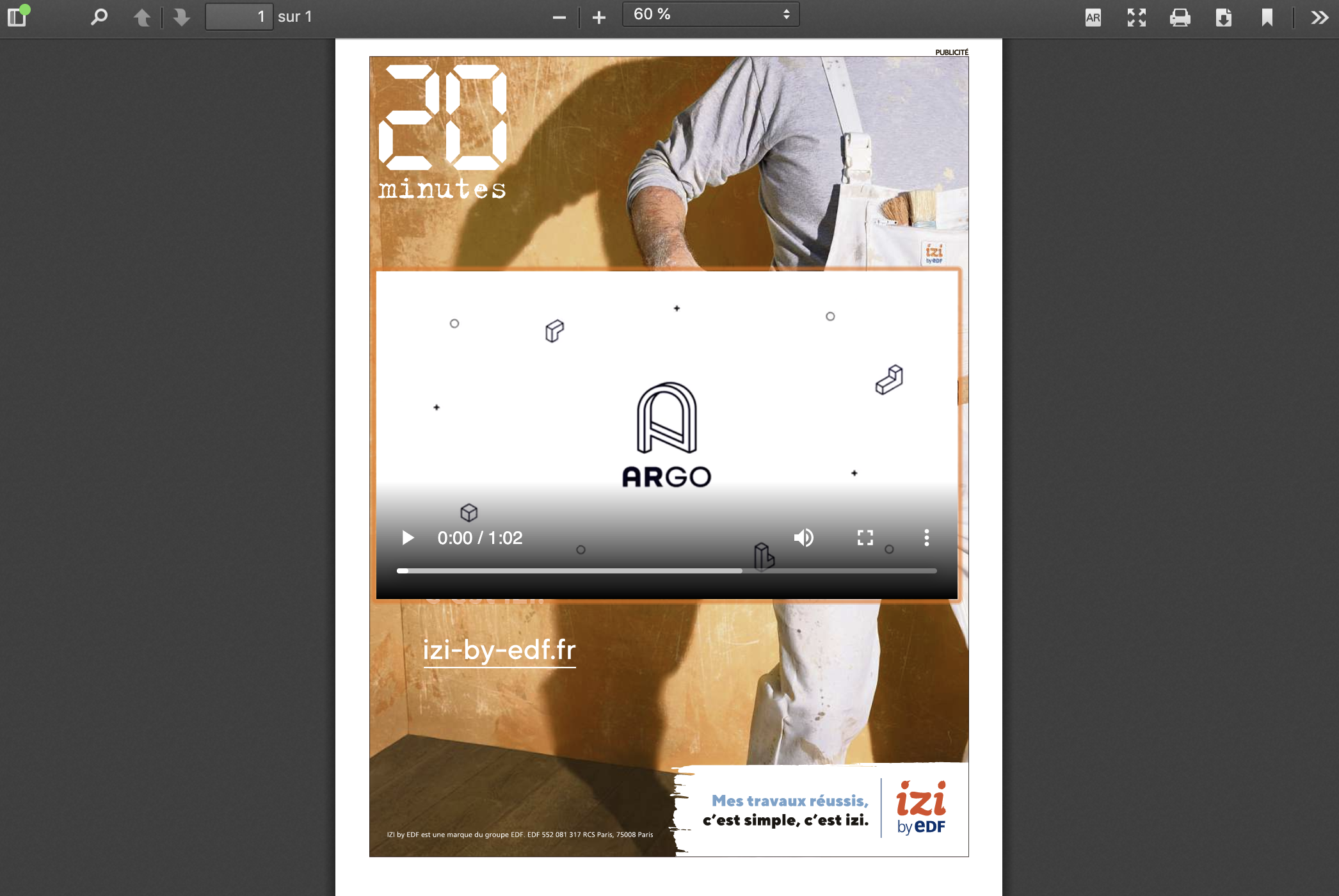 Example of an interactive PDF displaying a video over it

To learn more about interactions and ARGO Editor, visit our FAQ
Once your document is opened in ARGO Editor, simply drag and drop your additional content and save. Your Smartlink now contains your additional content, viewable by all readers.
Get inspired with the ARGOflow use cases to make the most of the available interactions.