The native ARGOplay mobile app (IOS / Android) is connected to the ARGO manager for all Augmented Reality projects.
Add your interactive content via the editor and scan your augmented pages with the native app to reveal Augmented Reality content.
The application is free and offers all users the possibility to scan the numerous augmented contents of all our partners (posters, magazines, catalogs, flyers, packaging...)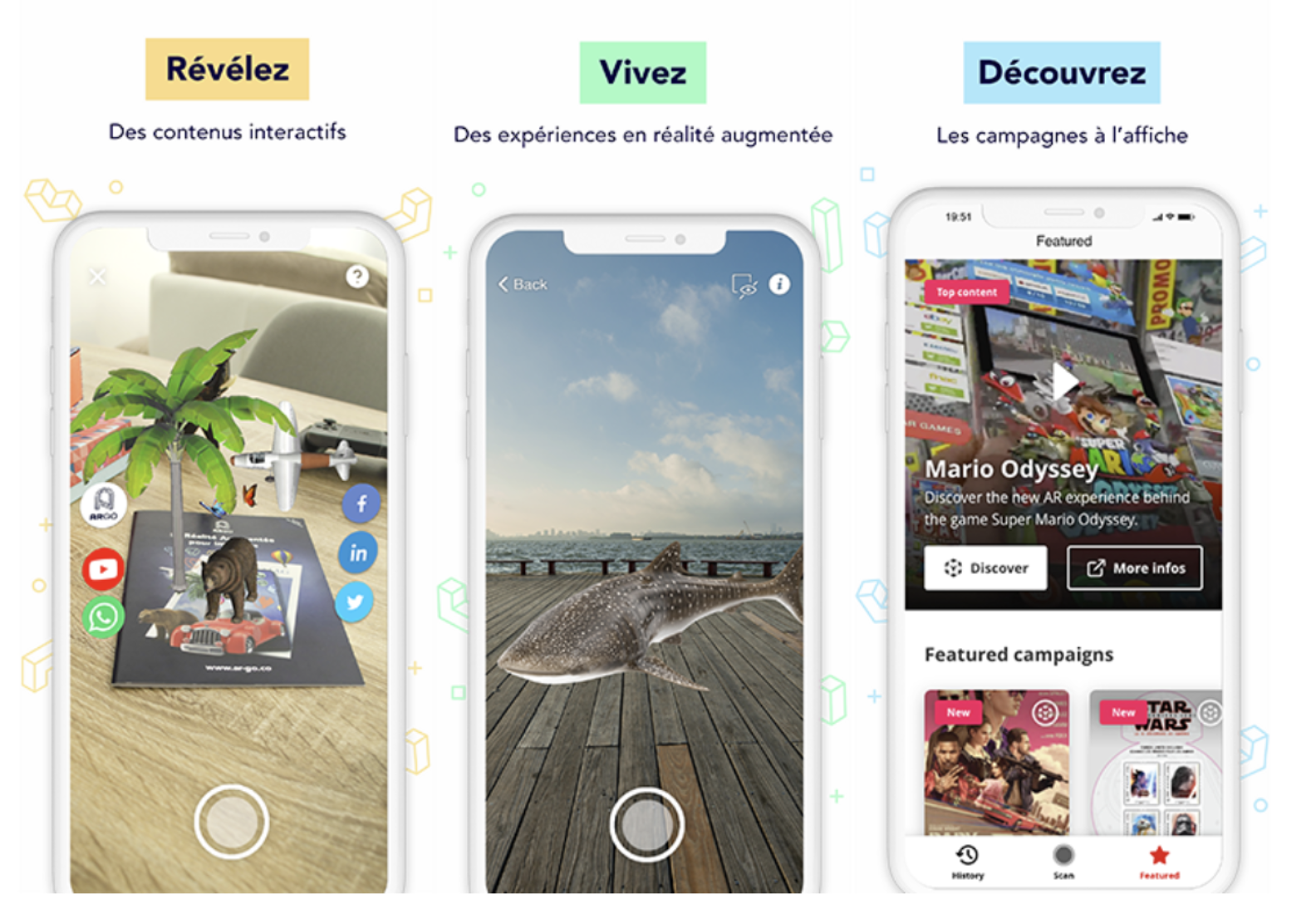 The application offers 3 different interfaces
A camera screen to scan and view content in Augmented Reality
A history menu to find all previously scanned content
A "Featured" page to discover videos, 3D scenes and campaigns from our clients and partners.
The application offers several displays :
On marker: AR contents are displayed on top of the page (Marker) and remain attached to it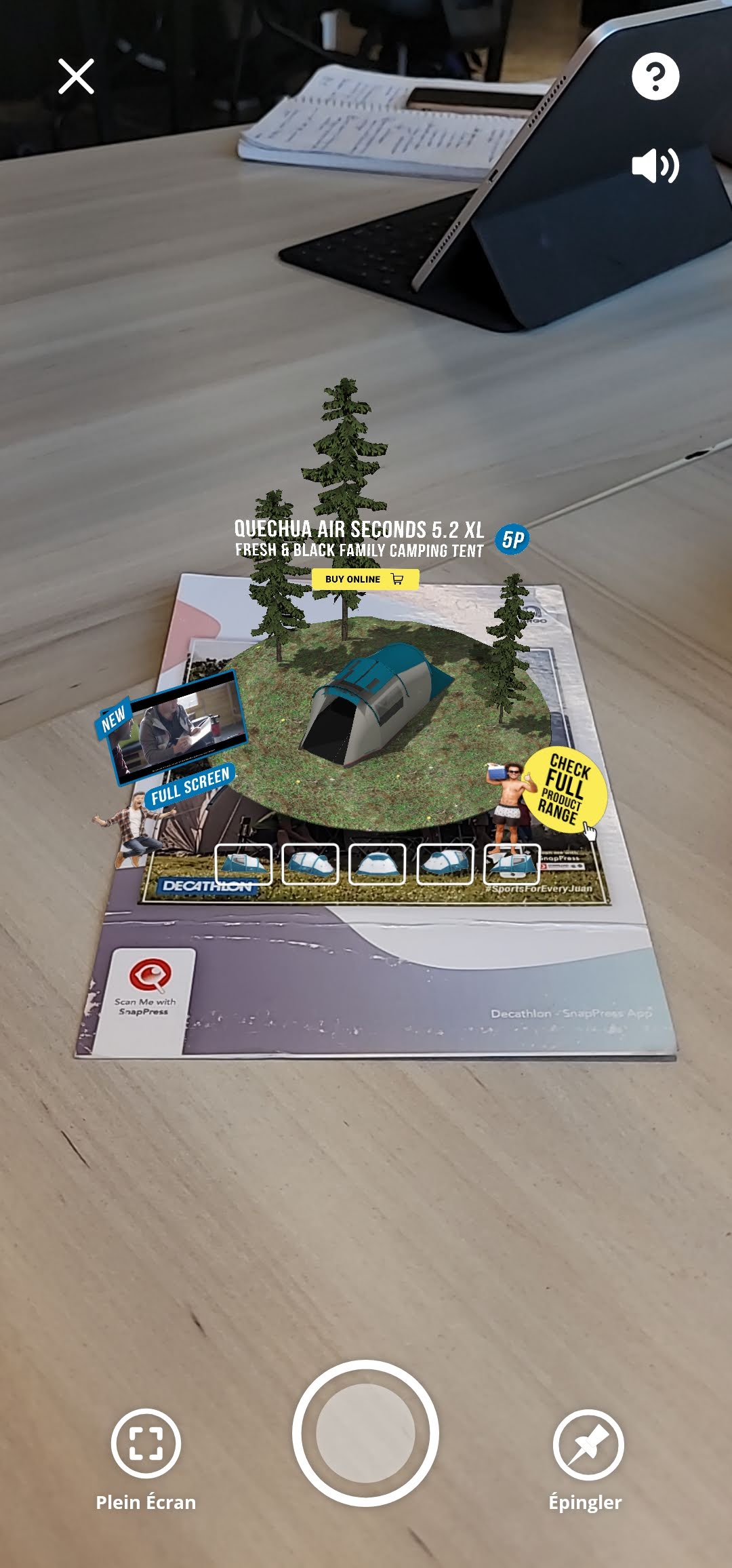 Fly to screen: Unhook your camera lens from the augmented page, your Augmented Reality scene remains on your screen so you can continue to enjoy the experience and watch it from all angles.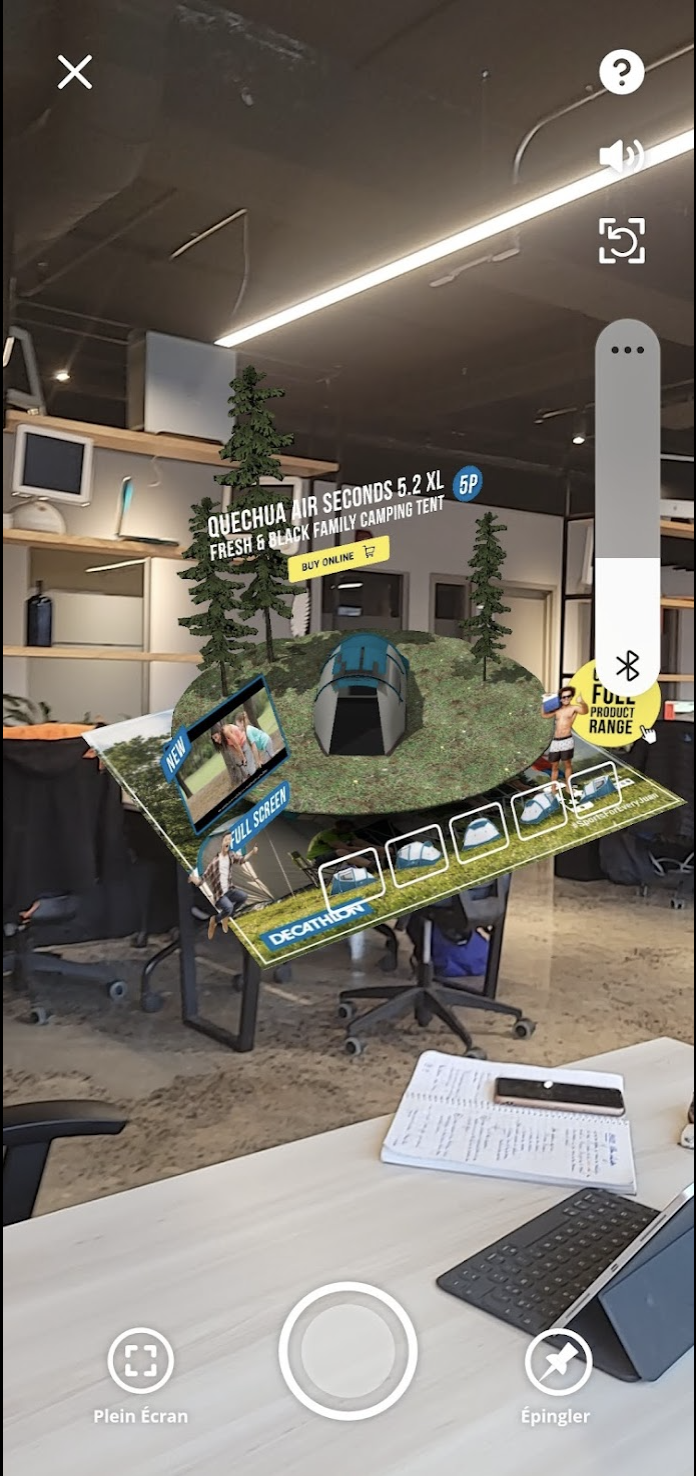 Slam mode : The application is AR Kit/ AR Core compatible, just click on the "pin" icon from the scan screen and then place your AR scene wherever you want in the environment around you.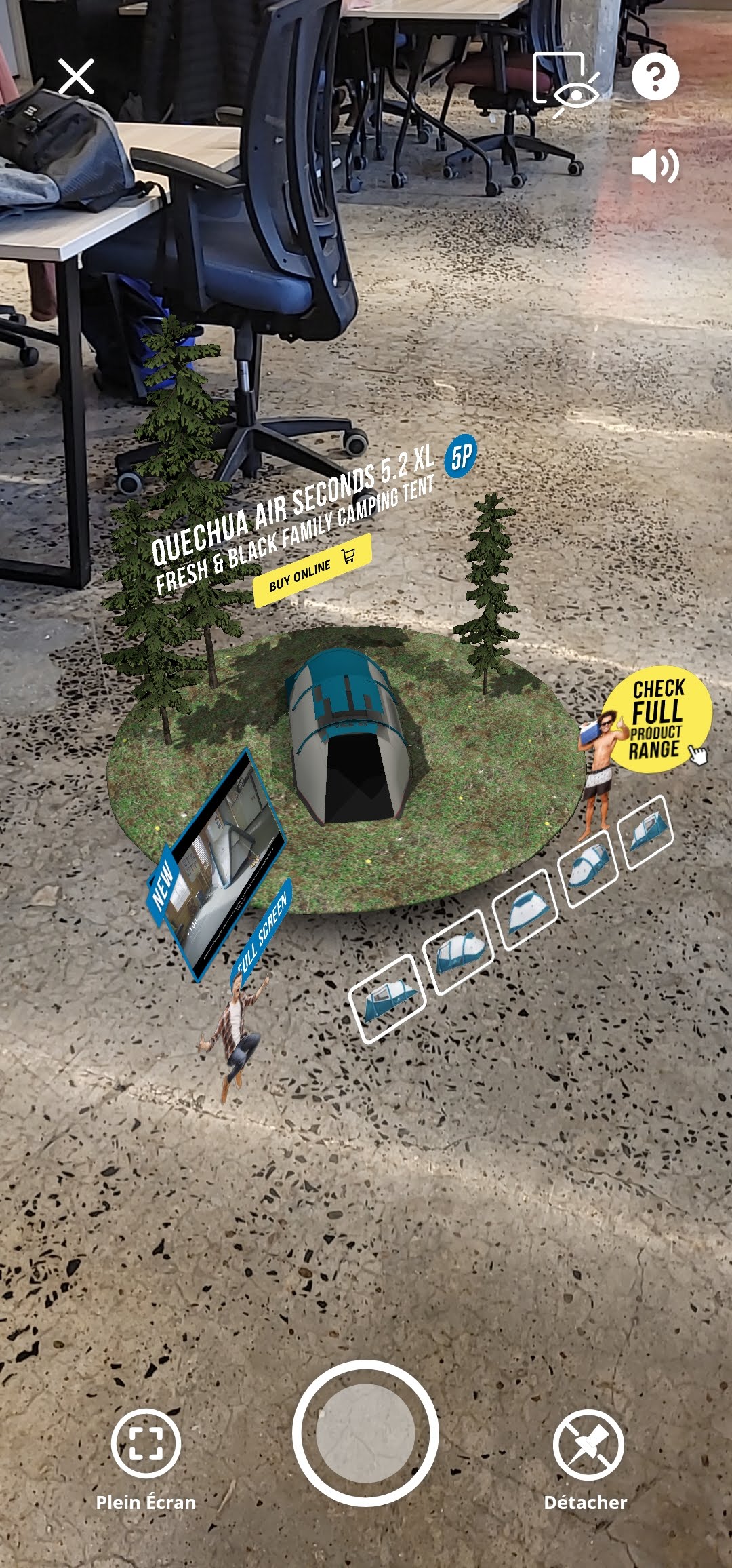 NEW : ARGOplay app now offers a Unity 3D engine renderer.
Play with our Unity plug-in to deploy amazing AR scenes and offer a unique experience to your customers.