Google tracking is an option of the ARGO manager for the augmented PDF solution.
For users who have subscribed to the Google tracking option with their ARGOflow subscription, you can retrieve and format your statistics via the leading web marketing tools: Google Analytics and Google tag Manager.
To retrieve data from your Augmented PDF projects directly in your Google Analytics interface, open the distribution parameters of your project, go to the bottom of the page and enter your Google tag (previously created) in the field provided for this purpose.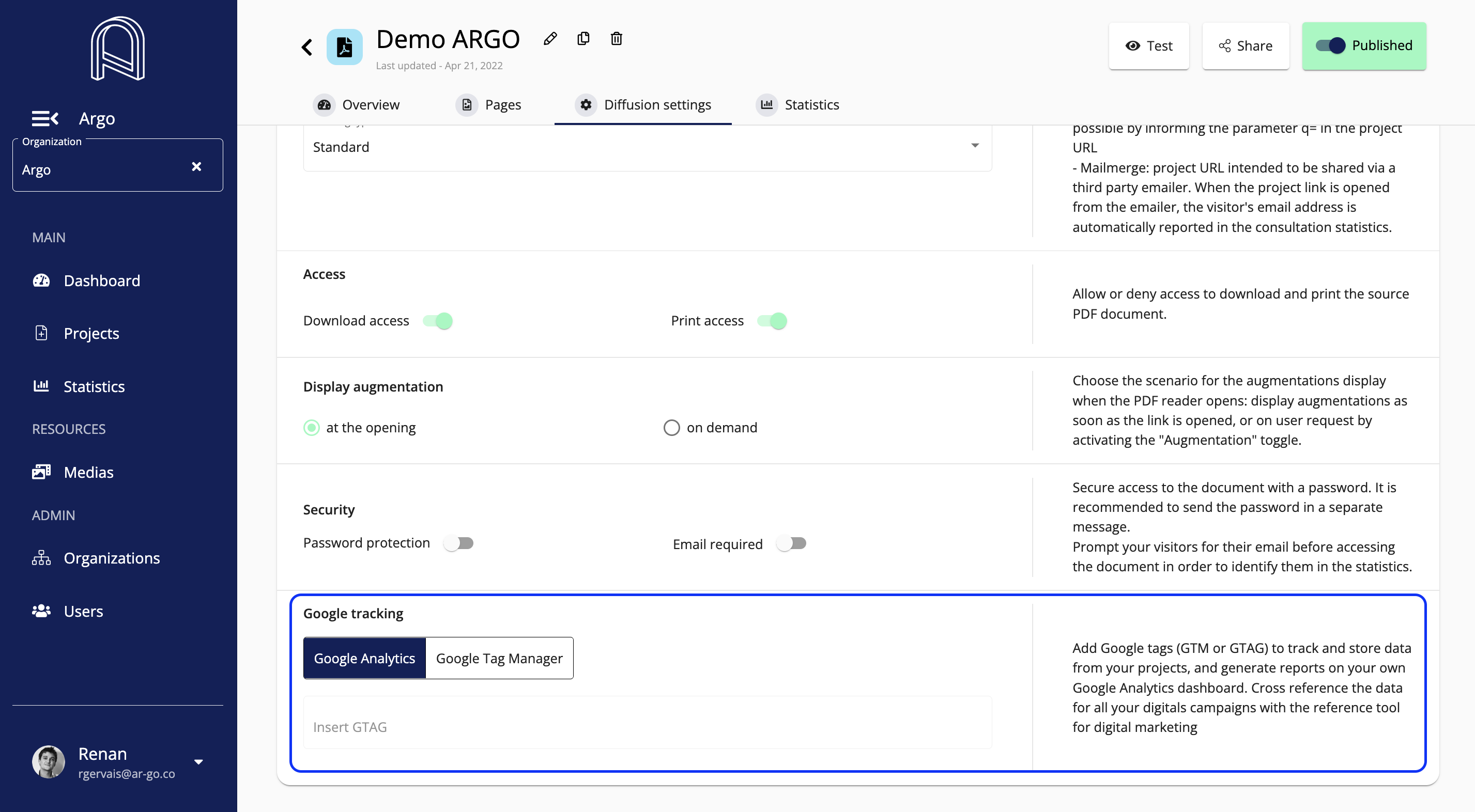 N.B: You can only use one tag at a time, Google Analytics OR Google Tag Manager

Once your Google tag is set and your project is distributed, all you have to do is specify your filters in your Google Analytics account in order to retrieve all the statistical information you need from your Augmented PDF project.
Ideal for combining your augmented document projects with the rest of your online marketing and promotional campaigns.